Welcome to Becharof Lodge…
We are now booking for the 2023 coho season at Becharof Lodge on the Egegik River. The 2022 season was a most memorable one, thanks to the many great people who fished with us. The number one compliment we received was how fun it was to spend time with so many special people (staff and guests) in this part of remote Alaska. The second most praise was for Goni's incredible cooking, something which always surprises guests who arrive thinking that just because they're fishing in remote Alaska that the quality of food will decline. It doesn't.
The fishing was tough at times, as good as we've seen it at others. Much of Alaska received rain throughout most of the summer, and as a result many rivers throughout the state flowed at record high levels all summer, right through our coho fishing.
Coho fishing on the Egegik River was great with eggs, and beads did well, too. Combining a bit of cured salmon eggs with soft beads was our top producer. Jigs, be they twitched or fished beneath a float, also produced consistent bites. Later in the season the flyfishing was excellent, with coho salmon being caught on surface poppers and many other patterns. There were some high catch silver salmon days among accomplished fly anglers who were in camp!
Though the coho bite was consistent every morning, from mid-season, on, the salmon bite did slow by mid-day, on average. This was the case in rivers throughout Bristol Bay. In fact, we spoke with many guides and lodges in the region, and this was a common theme in the rivers they fished, too. Some of the lodges who have their own floatplanes claimed the Egegik River was the best, most consistent coho fishing in Bristol Bay.
Due to our remote location and the rising costs associated with fuel, bush plane services, food, shipping, and many other components associated with operating a remote salmon fishing lodge in remote Alaska, there's a rise in pricing heading into the 2023 season.
Still, coho fishing spots are booking up quickly as the Egegik River continues to be one of Alaska's top coho streams. So check out the 2023 dates below, see which group fits your timeline and let's go fishing. Life's not slowing down and prices won't get any cheaper. We'd love to have you experience what makes this one of the premier silver salmon rivers in all of Alaska.
•Maximum 8 people per group  •5 days fishing/5 nights stay in camp
•$4,850 includes RT bushplane •50% deposit secures spot
•Cancellation receives refund if we can fill spot or deposit is rolled over to the following year or forfeited
•Group 1 (fly in) July 31–August 5 (fly out)…(5 openings)
•Group 2 (fly in) August 2–August 7 (fly out)…(8 openings)
•Group 3 (fly in) August 5–August 10 (fly out)…(4 openings)
•Group 4 (fly in) August 7–August 12 (fly out)…(8 openings)
•Group 5 (fly in) August 10–August 15 (fly out)…(8 openings)
•Group 6 (fly in) August 12–August 17 (fly out)…(8 openings)
•Group 7 (fly in) August 15–August 20 (fly out)…(SOLD OUT)

•Group 8 (fly in) August 17–August 23 (fly out)…(SOLD OUT)
•Group 9 (fly in) August 20–August 25 (fly out)…(2 openings)
•Group 10 (fly in) August 23–August 28 (fly out)…(SOLD OUT)
•Group 11 (fly in) August 25–August 30 (fly out)…(6 openings)
•Group 12 (fly in) August 28–September 2 (fly out)…(8 openings)
•Group 13 (fly in) August 30–September 4 (fly out)…(8 openings)
•Group 14 (fly in) September 2–September 7 (fly out)…(5 openings)

As if Becharof Lodge On The Egegik River isn't remote enough, special day trips on bushplanes can take you into the heart of remote Alaska. Due to our unique location we have access to dozens of remote Alaskan streams.
Be it with fly rod or spinning gear, we can take you to some of Alaska's most prized Arctic grayling, Arctic char, rainbow trout and coho streams.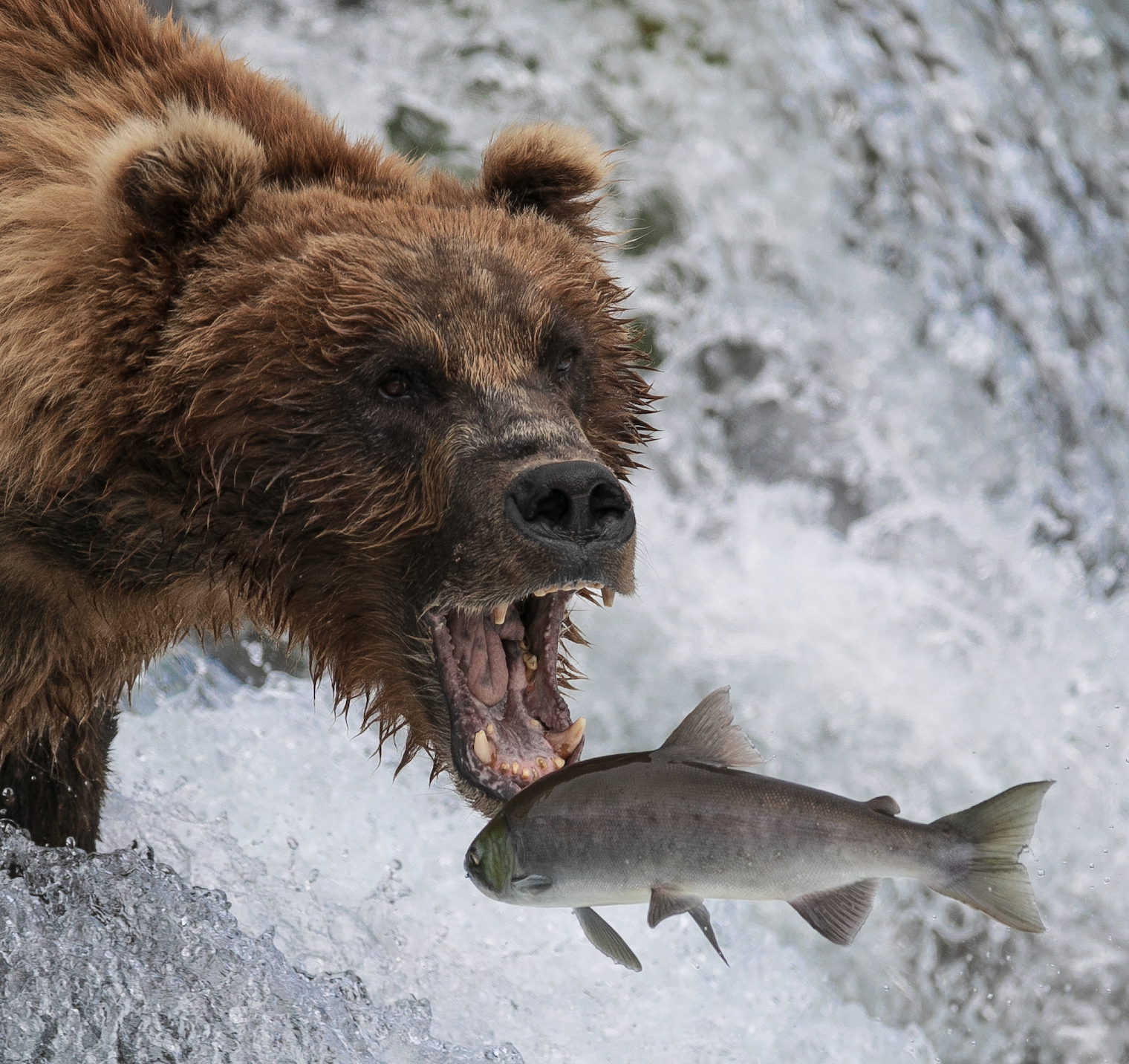 At Becharof Lodge On The Egegik River you're likely to see brown bears during your stay. But if you want to see Alaska's biggest predator up-close and personal, we offer special trips to Brooks Falls.
A 30 minute bushplane flight from camp finds you on the banks of the Brooks River, host to the highest brown bear populations in the world. Here you'll observe and photograph giant brown bears, up close, all day long.
scotthaugen
This story is by longtime outdoor writer, Scott Haugen, and it ran in the June/July 2023 issue of STS magazine. Scott has been coming to Becharof Lodge on the Egegik River for over 15 years [...]
scotthaugen
Here's the latest magazine article on fishing coho salmon with us at Becharof Lodge on Alaska's Egegik River. This story is by Tracy Beard, and is featured in the May/June issue of NW Travel Magazine. [...]
scotthaugen
Families, friends, and strangers always have a good time at Becharof Lodge, where you can fish together or alone, if you choose. (Mat Hayward photo) After more than an hour of watching friends catch coho [...]
Fishing Trip
Includes RT bushplane
5 nights
5 full days fishing!
Fish on arrival & departure days as flights allow