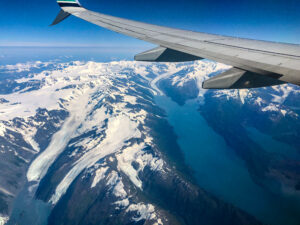 Getting to Becharof Lodge on the Egegik River is easy. Take a commercial flight into Anchorage, then hop on an Alaska Airlines plane for a 45 minute flight to King Salmon. There, a bush plane service will meet you, help gather your bags, then get you on a float or wheel plane for the 30 minute flight to camp. If the bush plane service is not there upon your arrival, sit tight, they will show up. They can sometimes be delayed due to weather or other factors. Just remember rule #1 of traveling in remote Alaska: The bush plane pilot is never late!
Keep in mind that Covid-19 restrictions have greatly altered flights throughout Alaska. Smaller airlines that used to serve King Salmon were out of business last season, but are trying to make a comeback, so please do not be in a rush to book your commercial flights. While Alaska Airlines has picked up the slack, their schedule into and out of King Salmon does not get set until early summer. Last year–the first time the pandemic impacted Alaska flights–schedule changes continued being made into early August.
Ravn Air recently announced a comeback, and we're hoping they will once again be offering multiple flights each day between Anchorage and King Salmon. We recently spoke with a Ravn Air representative and they said they hoped to have a King Salmon schedule set in late spring or early summer; we are eagerly awaiting this.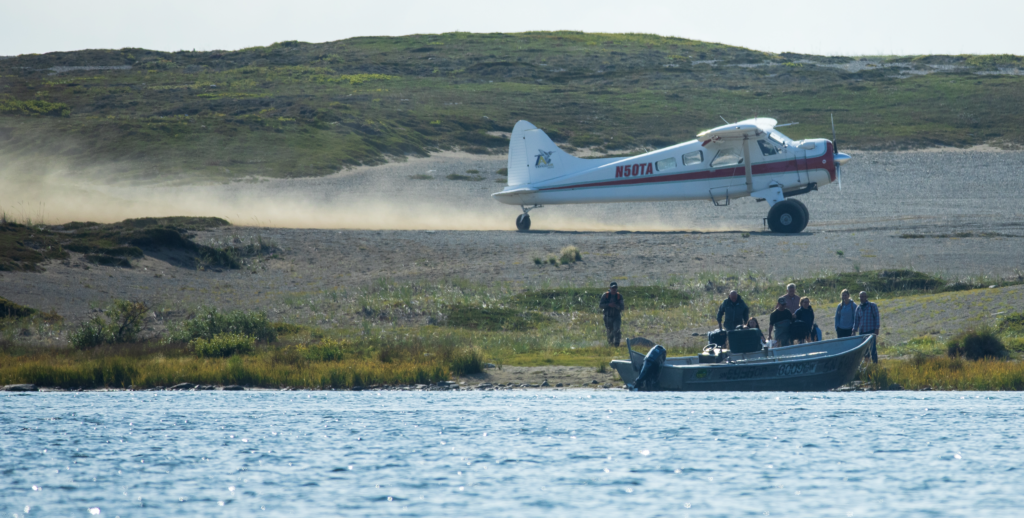 Don't be in a rush to book flights, as the longer you wait, the more flight options will likely become available. Last season, many clients booked their flights in June and July. There were a couple groups last August who experienced flight changes, but Alaska Airlines was easy to work with and no one lost any money or fishing days.
At the very worst you may need to spend a night in Anchorage or King Salmon, then continue traveling to Becharof Lodge on the Egegik River the following day on our bush plane service. When booking your flight to leave King Salmon, heading back home, make it for as late in the day as possible in order to ensure you get out of camp to catch your connecting flight. Sometimes fog, bad weather and other unforeseen circumstances can prevent a bush plane from getting to the Egegik River early in the morning.
If it's raining in King Salmon on your way to the lodge, put on raingear as you will have a five-minute boat ride once your bush plane lands on the Egegik River. Don't stress when it comes to traveling in Alaska, as there are many factors that impact the timeliness of air travel. Our best advice is to be patient, enjoy and respect Alaska, for it's far different than anywhere in the Lower 48, which is why we love it.