At Becharof Lodge on the Egegik River, we're excited for another outstanding summer of fishing and wildlife watching. In addition to our world-class coho fishing and brown bear viewing right from the lodge, this year we're including a new season where we'll be going after Alaska's famed sockeye salmon!
Sockeye salmon, or red salmon, are one of Alaska's most prized fish of all, and last summer nearly 2.5 million of these hard-fighting, great eating salmon swam right by our lodge on the Egegik River, and the same is forecast for this year. We're so excited to be offering this new fishing opportunity for sockeye salmon that we have an introductory rate for this year only, and some excellent fishing dates available. Please see the sockeye salmon fishing schedule listed on the home page of our website. Our sockeye salmon fishing season starts in June and goes through July.
In addition to our new red salmon fishing opportunities, we still have a few excellent dates open for our incredible silver salmon fishing on the Egegik River. Coho salmon bookings are in high demand
and going fast, so be sure to use the link on our website to secure a prime date for your summer coho fishing trip with us at Becharof Lodge on the Egegik River.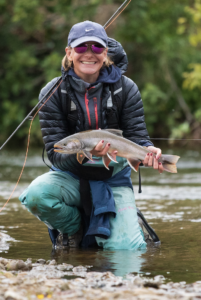 Remember, we also offer remote flyout trips for world-class Arctic grayling and trophy Arctic char. Last season was one of our best ever for big grayling, and some anglers eclipsed the magic 20" mark! Rainbow trout fishing on the fly rod is also something you don't want to miss, and we fly to very remote destinations near our lodge, offering a fishing experience you'll never forget.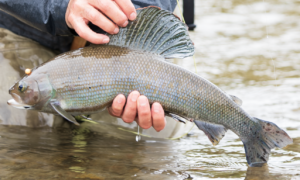 While the wildlife viewing at our lodge is considered by many to be worth the price of admission–last year we saw big brown bears every day, sometimes several, along with wolves, caribou, red fox, willow ptarmigan, loads of shorebirds and songbirds, and much more–we also offer day flyout trips to world-renowned Brooks Falls. Brooks Falls is home to Alaska's highest concentration of brown bears, and is only a 25 minute floatplane ride from our lodge. Here, dozens of giant brown bears can often be seen up close and personal while fishing for sockeye salmon in July and August.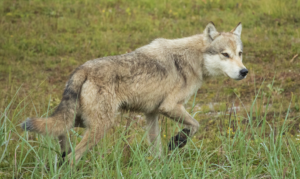 We realize the Coronavirus could impact plans, and we're flexible, as are the commercial airlines and bushplane operators we have aligned with. We had no issues with the pandemic last season, and folks who didn't feel comfortable coming, simply rolled over their trip to a later time. Currently in Alaska restrictions are decreasing, and we're hoping this continues through the coming months. We will do all we can to help make your experience safe, fun, and memorable.
Prior to your Alaska fishing trip we'll be in touch with detailed, up-to-date information. If you have any questions about any part of a trip you may have already booked, or one you're considering with us, please call or email and we'll be happy to assist.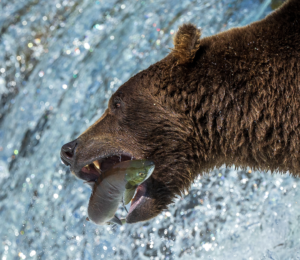 Until then, good fishing!
George Joy 360-562-7701
Mark Korpi 503-298-9686